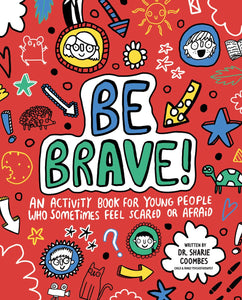 Be Brave!
Featuring activities and fun exercises that tackle childhood emotions and social situations, this book is designed to help children understand and work through their emotions, especially when feeling scared or afraid. Through the age-appropriate drawing and writing activities, children discover ways to process their feelings and find a way to regain happiness, peace and calm.
Exercises and activities tackle anxiety and stress.
A guide to helping work through your feelings.
A tool for self-discovery -- learning what helps you.
Drawing, writing and thinking for personal empowerment.
Suitable for Ages 8+