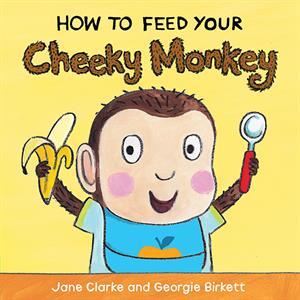 How to Feed Your Cheeky Monkey
The "How to" series of engaging board books is perfect for discovering and sharing the big moments and daily routines of every toddler's life, from brushing teeth, to taking a bath, to going to sleep, to being a good eater. Filled with lovable animal characters, vibrant illustrations and a playful rhyming text, each story features a child and their very own baby animal.
In 
How to Feed Your Cheeky Monkey
, cheeky little monkey wants something to eat! How will she feed her rumbly tummy?